Christmas Novena
New here? Join us in Prayer! Click here to get novena reminders by email!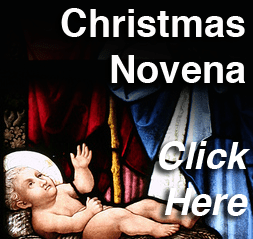 This Christmas Novena starts on December 16th.
These prayers can be used during the Novena of Christmas, or at any other time. Please join us in praying this novena as a preparation for the coming of our Lord on Christmas!
Christmas Novena Prayers