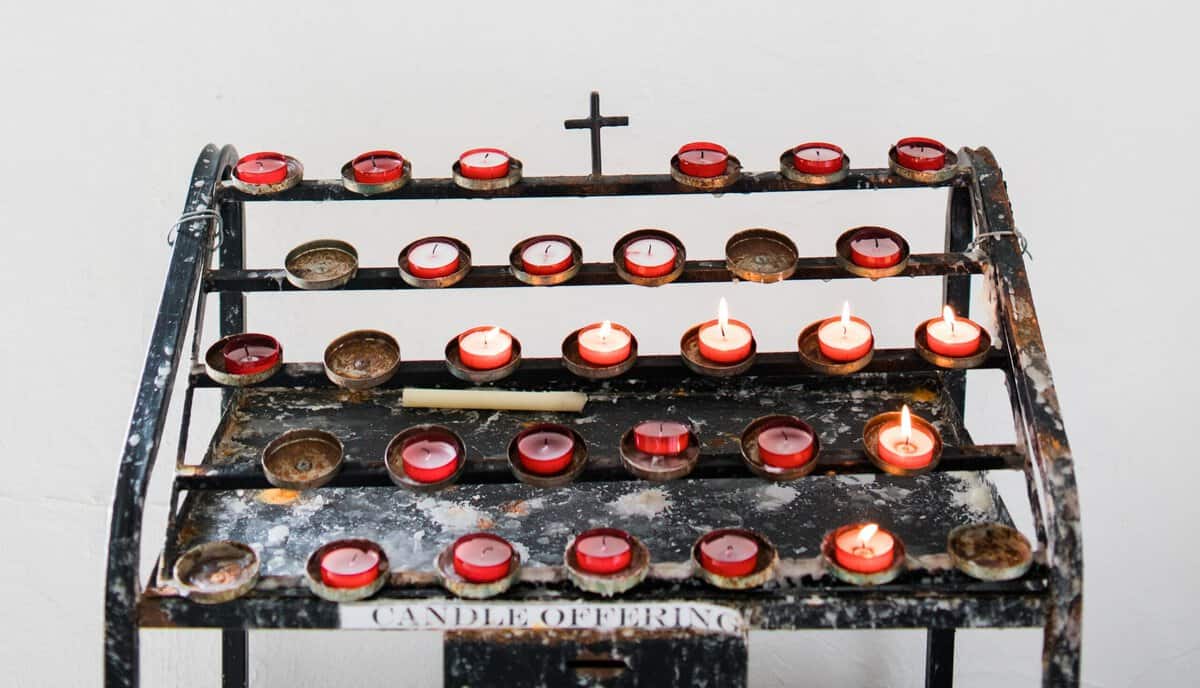 Sister Wilhelmina Novena
New here? Join us in Prayer! Click here to get novena reminders by email!
Four years after her death in 2019, Sister Wilhelmina was found to be apparently incorrupt in May 2023.
Sister Mary Wilhelmina Lancaster was the foundress of the Benedictine Sisters of Mary, Queen of the Apostles in Scranton, Pennsylvania, a traditional monastic community. She founded the order at the age of 70, after serving for 50 years with the Oblate Sisters of Providence. 
Sister Mary Wilhelmina was one of five children. She was born on Palm Sunday, April 13, 1924 in St. Louis. She was drawn to religious life at a young age. She wrote a letter to the Oblate Sisters of Providence in Baltimore when she was 13 years old, seeking permission to join, which she was able to do after she graduated high school.
Growing up under segregation, she was taunted and ridiculed. Because of segregation, it was difficult for her and her family and classmates to receive a Catholic education, which was very important to her parents. Their local Catholic school had become segregated so according to Sister Wilhelmina (in her biography), her "parents, who did not want me to go to the public high school, got to work and founded St. Joseph's Catholic High School for (Black students), which lasted until Archbishop Ritter put an end to segregation in the diocese."
She graduated as the valedictorian of the school and shortly afterwards, entered the Oblate Sisters of Providence, which was one of the few religious orders for Black or Hispanic women. She remained with them for 50 years.
The habit was very meaningful and important to Sister Wilhelmina, being an exterior sign of a bride of Christ. After changes that followed Vatican II, she continued to wear a habit and tried to get her order to return to wearing one.
At the age of 70, she left her community after hearing about the Priestly Fraternity of St. Peter starting a group of sisters. With their help, she founded the Benedictine Sisters of Mary, Queen of the Apostles. They would practice contemplative prayer, with great devotion to Our Lady, and praying for priests. The new community followed St. Benedict's Rule of Life. They chanted the traditional Divine Office in Latin. Today, they continue to lead lives of contemplation and to participate in the Extraordinary Form of Mass, with its traditional Gregorian Chant in Latin.
Sister Wilhelmina had a special devotion to the Blessed Mother. Her last words were "O Maria" sung as a part of the hymn "O Sanctissima." She died May 29, 2019.
Four years later, the sisters dug up her grave to move her body into a crypt inside their monastery chapel. While doing so, they found her body to be preserved and fully in fact. 
The Church has not yet verified Sister Wilhelmina's case as an authentic incorrupt body. A formal cause for her canonization has not yet been opened. The local Bishop invites all the Faithful to continue to pray for God's will in the lives of the sisters there.
Why Pray This Novena
While Sister Wilhelmina is not a canonized saint, you can pray in hope through her intercession for many intentions, including: for discerning vocations or a big change in your life, for Catholic education and family life, for greater faith, or for any intention.
Sister Wilhelmina Novena Prayers