St. Ignatius of Antioch Novena
New here? Join us in Prayer! Click here to get novena reminders by email!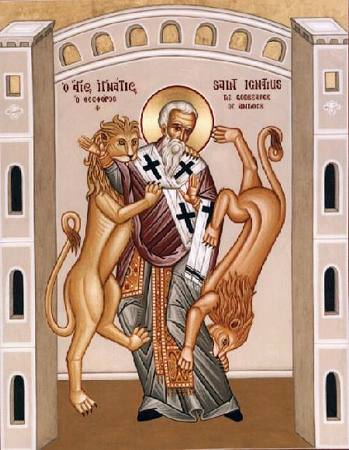 Saint Ignatius of Antioch is the patron saint of the church in the eastern Mediterranean, North Africa and throat diseases.
He was a student of John the Apostle, an Apostolic Father and the third bishop of Antioch. He was persecuted for his faith by a Roman emperor because he would not worship pagan gods. In defending his faith in Christ, Saint Ignatius was martyred.
"I prefer death in Christ Jesus to power over the farthest limits of the earth. He who died in place of us is the one object of my quest. He who rose for our sakes is my one desire."
St. Ignatius of Antioch Novena Prayers