St. Peregrine Novena
New here? Join us in Prayer! Click here to get novena reminders by email!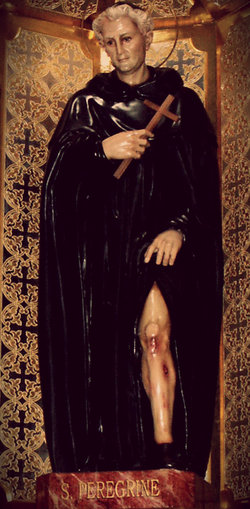 St. Peregrine is the Patron Saint of Cancer Patients.
St. Peregrine was known for his holiness but also for a miraculous healing that he received.
He was scheduled to have his leg amputated because of a cancerous growth. The night before the surgery, he prayed for healing, received a vision of Christ coming down from the cross to touch his leg and was completely healed.
St. Peregrine Novena Prayers