Novena for the Election
New here? Join us in Prayer! Click here to get novena reminders by email!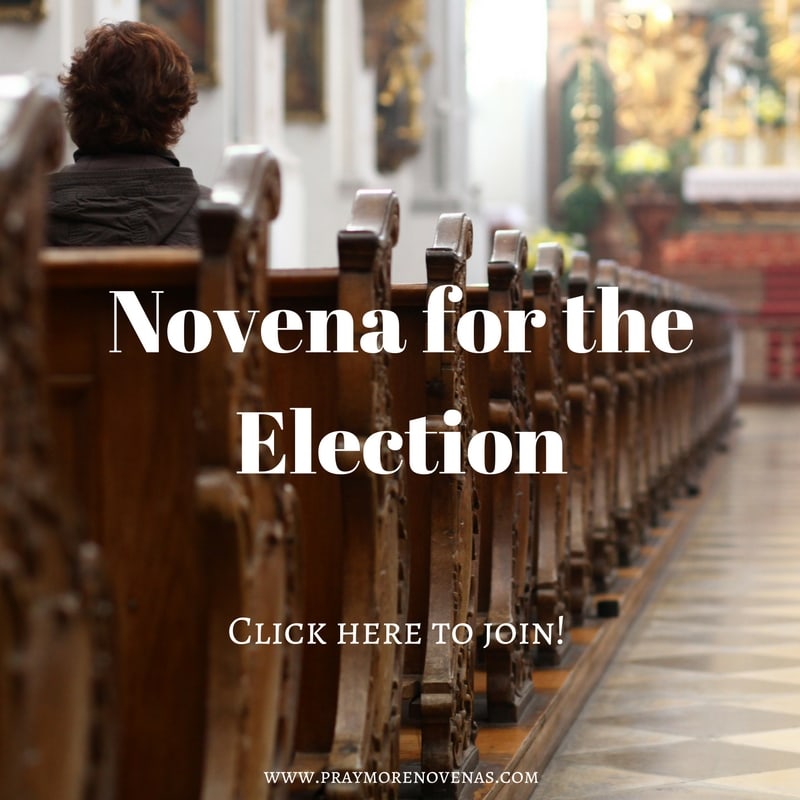 This novena will start on October 25th.
Please join me and thousands of others in praying this special Election Novena featuring some important saints. 
You can certainly pray for your personal intentions as well during this powerful novena.
Novena for the Election Prayers