Nativity of the Blessed Virgin Mary Novena
New here? Join us in Prayer! Click here to get novena reminders by email!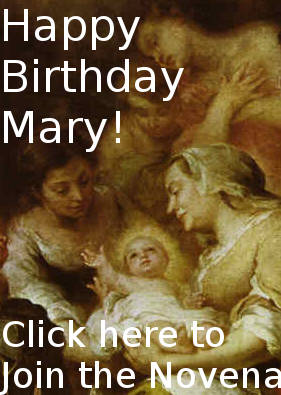 In this novena, we will be praying for greater holiness in marriage and the family!
The family is so very important in our lives and in our society! So, we are going to pray that the sacrament of marriage is strengthened and that families are sanctified.
Nativity of the Blessed Virgin Mary Novena Prayers