Immaculate Conception Novena
New here? Join us in Prayer! Click here to get novena reminders by email!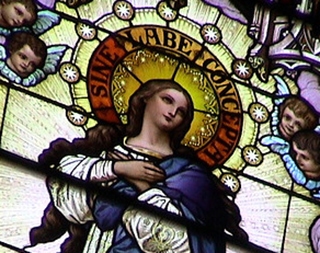 This novena begins 9 days before the feast of the Immaculate Conception, but you can pray it any time you want.
The Feast of the Immaculate Conception is an important day for us to reflect on Mary's life.
It is important for us to strive to imitate Mary as the ideal example of the Christian life lived for God.
This novena will give you the opportunity to ask Mary to give you the grace to imitate her profound love of God.
Immaculate Conception Novena Prayers