Novena to the Immaculate Heart of Mary
New here? Join us in Prayer! Click here to get novena reminders by email!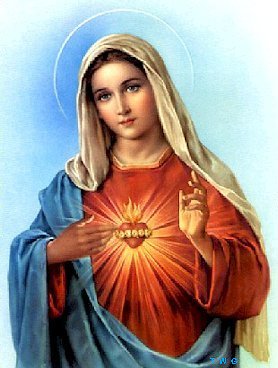 Christians look to Mary, the Mother of our Lord, as the first Christian and the model of holiness. This novena presents a profound opportunity for us to pray that Jesus may give us the Grace to be more and more like His mother and thus come closer to Him through His Immaculate Mother.
Novena to the Immaculate Heart of Mary Prayers
More About the Consecration
This celebration will have strong ties to the apparitions that occurred at Fatima.
Cardinal Rino Fisichella, president of the Pontifical Council for the Promotion of the New Evangelization said "The Holy Father strongly desires that the Marian Day may have present, as a special sign, one of the most significant Marian icons for Christians throughout the world, and, for that reason, we thought of the beloved original statue of Our Lady of Fatima,"
Click here to find more novenas like this one.
Sign up here to pray more novenas with thousands of faithful people from around the world!