Novena for the Persecuted Church & Religious Freedom
New here? Join us in Prayer! Click here to get novena reminders by email!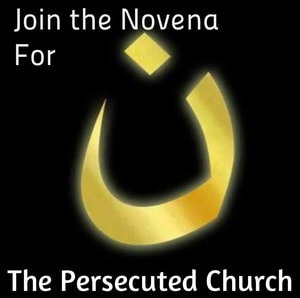 With threats to religious liberty around the world, we have decided to dedicate this novena for religious freedom. We will pray for our persecuted brothers and sisters in Christ.
"The saints have always been the source and origin of renewal in the most difficult moments in the Church's history." – St. John Paul II
This novena was written to be a prayer to all Saints and particularly to Martyrs.
So, when you sign up to pray, you will see a litany of Saints that come from the suggestions of people in the PrayMoreNovenas prayer community.
Novena for the Persecuted Church & Religious Freedom Prayers