Assumption Novena
New here? Join us in Prayer! Click here to get novena reminders by email!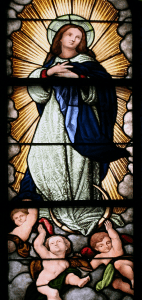 The Assumption is an important feast in the Church.
It instructs us on one of the important Marian Dogmas and it is an important feast to honor the Blessed Virgin Mary.
Here are the prayers for the Assumption Novena.
About The Assumption of Mary
The Solemnity of the Assumption of Mary is celebrated every year on August 15th. This feast commemorates the death of the Blessed Virgin Mary and her assumption, body and soul, into Heaven. It is the most important Marian feast, and it is also a Holy Day of Obligation.
Assumption Novena Prayers