March for Life Novena
New here? Join us in Prayer! Click here to get novena reminders by email!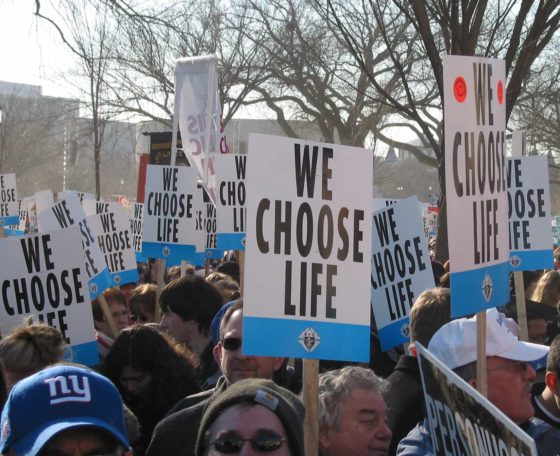 This novena is a great way for those marching to prepare and for those at home to pray for those attending!
Each year the National March for Life happens in Washington, DC. It's the largest annual demonstration in the country and it's been going for more than 40 years.
Many Catholics attend the March for Life and many more pray for the those marching from home. The prayers for this novena were contributed by weDignify.
This novena can also be prayed leading up to the March for Life Chicago, the West Coast Walk for Life or your local march!
This year's March for Life is January 29th, 2019. Join us in praying!
March for Life Novena Prayers
This novena was contributed by weDignify. This is a pro-life organization that I started when I was in college. The vision of weDignify is for college campuses to be places "where people treat life with love, new life is welcomed with joy, and people suffering from abortion are led to healing hope."