St. Monica Novena
New here? Join us in Prayer! Click here to get novena reminders by email!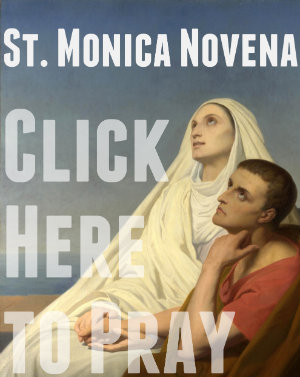 St. Monica is a very powerful intercessor for all those to go to her for help.
She was the mother of St. Augustine who is a Doctor of the Church and a highly revered Saint, philosopher and theologian. St. Monica prayed for her wayward son and pagan husband fervently throughout her life.
After 17 years of prayer, St. Augustine converted and eventually became the great Saint we know him as today.
The novena begins on August 18th.
St. Monica Novena Prayers