St. John Paul II Novena
New here? Join us in Prayer! Click here to get novena reminders by email!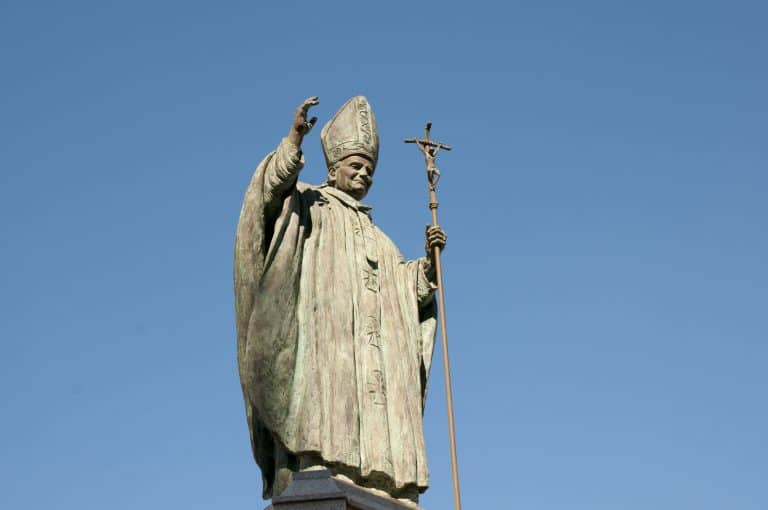 Pope St. John Paul II was one of the most beloved Popes in history. He was a young Pope who evangelized the world during his long and fruitful pontificate. He played a large role in ending Communism, he forgave the man that tried to assassinate him, he lead ecumenical and interfaith dialog, he inaugurated World Youth Day, his many Pastoral visits around the world, his celebration of the Jubilee Year 2000 and his struggle with Parkinson's disease were just some of the ways that he was a witness of the faith to both catholics and non-catholics. Upon his death many called for him to become a saint immediately.
St. John Paul II Novena Prayers